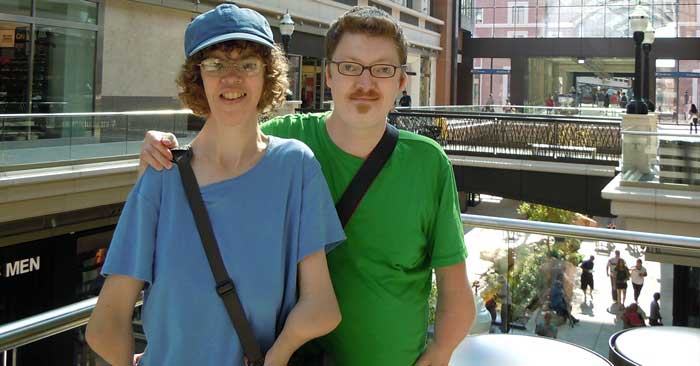 Modern advancements in science and medicine will help you or someone you love soon. Perhaps you have already benefited from these breakthroughs. In groundbreaking research DNA sequencing changed the lives of the first family ever tested, and we are that family! Learn how genome sequencing could help you, your family, or someone you know.
Scientists sequenced our family's entire genome which resulted in our becoming the first family worldwide to have all our genes studied. Their discoveries changed our lives!
How Gene Sequencing Changed the Lives of One Family
Making our mark in history is exciting but even more noteworthy is scientists found two separate genes causing two different diseases in both of my children, Heather and Logan. We lived 33 years without having answers. Now we have them!
Science is moving forward at a fast pace, especially in the field of human genetics. Your family or someone you know will soon benefit in some way from this breaking research.
In the News
In this news story about our family's gene sequencing and the results found, Dr. Lynn Jorde, talks about some of the possibilities for how people will benefit from this research.
KSL TV News reporters filmed the following interview in our home. Reporters asked us questions about our experiences with having our entire genome sequenced.
They also asked questions about how we felt about becoming the first family worldwide to have all our genes viewed. Most importantly, they asked us how we felt when the scientists discovered the causes of Heather and Logan's rare diseases, Miller syndrome and their lung disease, Primary Ciliary Dyskinesia, PCD.
Also, interviewed in this video about the genome sequencing is Dr. Lynn Jorde, Chairman of Human Genetics Dept. at the University of Utah (also Debbie's husband and Heather and Logan's step-father.)
Gain answers and knowledge about genome sequencing and other leading-edge technology.
Learn how this research can help you or someone you know.
KSL News Video: Trailblazing Research Changes Lives
Below is a link to an article published by SLTribine:
 Making Medical History SlTribune News Article: Historical Genetic Discovery Brings Hope