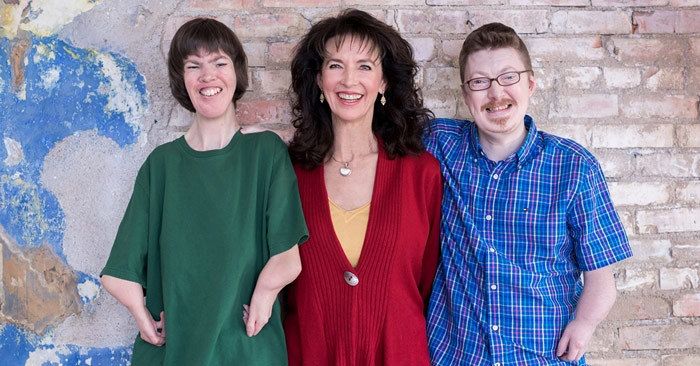 Welcome ~ We are so happy you're here.
We're excited to provide a place where you can feel supported, cared about, and understood as you overcome your challenges.
Sharing Stories About Overcoming Challenges
When you read other people's personal stories of overcoming hardships, you no longer feel alone. You can gain new courage, strength and confidence to face your difficulties.
Our website is full of personal stories of how we accept and overcome life's challenges, as well as insights gained, tools, solutions, and other helpful articles. We hope you will find inspiration to overcome your challenges as you explore our site. 
It's important to us that you feel you are not alone as you're facing life's hardships.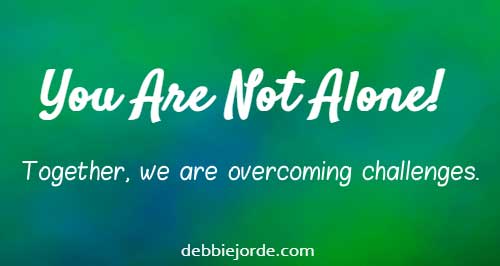 Support is Now Available
In the 1970's and 80's when I was facing severe challenges, there was no internet.  Online support would have been beneficial.
I was alone and in the middle of surgeries for my two young children, Heather and Logan Madsen.
They were both born with the rare disease Miller syndrome (30 cases reported worldwide) which includes the face, limbs and other abnormalities, hearing loss, and other challenges. Also, they both have a life-threatening lung disease, autism, and ADHD. Logan is also overcoming hardships with chronic pain, OCD, and depression.
At that same time, I was also going through a divorce because their father had deserted us. Along with these challenges, I was suffering from an eating disorder.
Accessing valuable support was difficult, especially with two young, disabled children. I would have had to hire an expensive babysitter to attend counseling or support groups, and I didn't have the money.
Now, with the internet, you're only a click away from a community of support.
Overcoming a challenge doesn't mean the challenge is gone. It's the act of finding happiness even though you have hardships. Overcoming a challenge means you're facing the problem, finding solutions and succeeding with your life's goals. ~Debbie Jorde
Creating joy in the face of challenges can be difficult, but it is possible.
As you overcome adversity, you can also be creating more happiness in your life. Sometimes it can be difficult to imagine yourself enjoying anything during troubling situations.
In sharing our journeys as we create joy through our challenges, we hope to show you it is possible.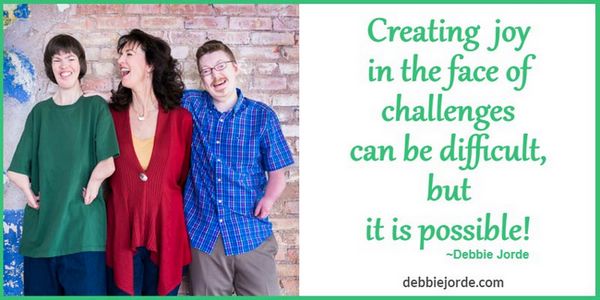 On our website, you will find stories and articles that help to accept and overcome life's challenges.
A few topics included are:
Overcoming challenges I've faced while raising two children with multiple disabilities.
Overcoming bulimia.
Rising above difficulties from MS.
Overcoming divorce and single parenting.
Developing personal and spiritual growth.
Gaining self-love.
Building better health with food and regular exercise.
Creating emotional balance and peace through acceptance, meditation, and other tools.
Starting new habits while stopping old habits, such as overcoming diet soda addiction.
Learning new communication skills.
Extended versions of some of the stories on our website are in our book, Eight Fingers and Eight Toes: Accepting Life's Challenges.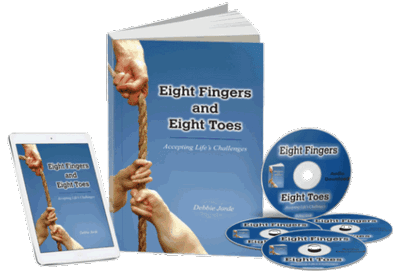 Inspiring Stories of Overcoming Life's Challenges
My daughter, Heather, is a published writer and inspirational speaker. She shares insightful personal stories and inspiring writings about how she grows through challenges using acceptance and love.
Logan, my son, is an artist and public speaker. Inspiring stories of how he uses his art to prevail through physical and emotional hardships are shared here, along with news stories and videos.
Feel a Connection
We are sharing our experiences with a goal to inspire you as you read our stories and articles.
May you feel support, courage, strength, and motivation as you walk with us on our journeys through life's maze of obstacles.
May you better understand how to accept and overcome challenges you're facing in your life, and how to create more joy as you move through them.
As a result, we hope you feel motivated to use some of the tools you learned here and inspired to take action in your life.
We're so happy you visited us here. We hope you feel a connection with us, so you no longer feel alone as you face your challenges.
Together we are overcoming challenges.
May you feel support, courage, strength, and motivation as you walk with us on our journeys through life's maze of obstacles.