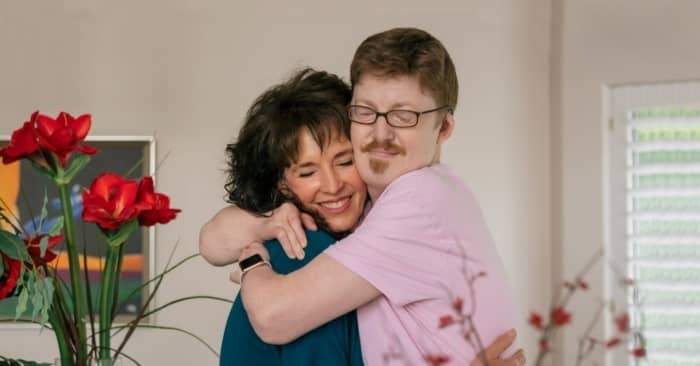 Our beloved daughter and sister Heather Madsen died on July 23, 2021. She was 44-1/2 years old. After being asked by many caring people how Heather died and how we're coping with our grief, her brother Logan and I answered these questions on video on our mom and son vlog.
Death, Loss, and Grief
This episode about Heather's death, our loss, and our grief was difficult to discuss, especially in a video, however, death, and grief are definitely some of the most difficult challenges to move through so we feel sharing our journey through our experience is important.
Public Speaker About Overcoming Challenges
Heather left a huge impression on the lives of thousands of people. She was a writer and spoke publicly about overcoming challenges from having two rare syndromes, Miller syndrome, and Primary Ciliary Dyskinesia. She also had autism.
Heather influenced over 3000 medical students. She spoke in Dr. Lynn Jorde's human genetics course at the University of Utah. Her brother and I spoke along with Heather. She also spoke to others groups. She spoke to caseworkers at the Utah Department of Workforce Services, medical professionals and families at the  U, caregivers, families at an Autism Speaks conference in SLC, Utah, The Inner Light Center, and at local libraries in SLC. Heather's talks can be watched on Debbie Jorde YouTube Channel. I will add links to Heather's talks at the bottom of this post.
Writer of Prose, Poetry, and Influencer on Social Media
Through writing prose and poetry, along with posts on Heather's Facebook page, Heather R Madsen, Heather inspired her many followers and other people who happened to come across her writing. You can read her prose and poetry on Heather's blog on DebbieJorde.com. Find her blog under the tab, "Pages."
Mom and Son Vlog with Q & A
While Logan and I were filming this episode of our vlog, Logan surprised me with an early birthday present, catching my emotional but delighted response. His surprise helped lighten the difficult discussion about Heather's death, our loss, and how we're dealing with our grief. We hope you will join us by watching our conversation below.
Loss and Grief
Logan and I have discovered that when we focus on doing tasks we enjoy and activities we are passionate about, moving forward through Heather's loss and our grief is less challenging. We hope something we share will help you, especially when you face, what I consider the hardest experiences to move through, death, loss, and grief.
Vlog: How Daughter/Sister Died How Coping w Grief Q&A Vlog Mom & Son Jorde/Madsen Episode 2, Overcomers
All Episodes of Our Mom and SonVlog
Heather Madsen Article: Surrender to Changes That Create Loss. Discover Strength and Love.
Collection of Heather Madsen's Talks
Connection of Debbie Jorde's Talks
Dr. Lynn Jorde Describes Miller Syndrome and Genome Sequencing of Our Family
News Stories About Jorde Madsen Family
Thank you for visiting us on DebbieJorde.com!