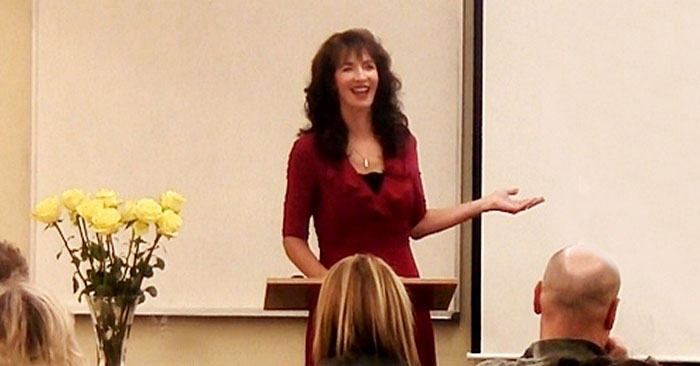 Is having self-love difficult for you? I found it hard to love myself, especially unconditionally. This story and video show how doing easy mirror work creates self-love.
Video of Easy Mirror Work Creates Self-Love
Learning to love myself was a journey. I learned the hard way after developing the eating disorder bulimia. During my recovery, I learned that self-love is the most important practice we can do for ourselves. In fact, our ability to live a happy life depends on having self-love.
I speak about overcoming challenges, and the most important step is acceptance. Self-love begins with acceptance.
1-Min Video of Easy Mirror Work Creates Self-Love
This video a preview of my talk below which lists the steps I took to develop self-love.
Self-Love Is Created Step by Step
One night while attending a support group for women with eating disorders, a woman kneeled down in front of me, placed her hands on my knee and asked me, "When are you going to stop being so mean to yourself?"
Keenly aware of just how mean I WAS to myself, I thought about how I criticized myself all the time, insulting myself each time I walked past a mirror.
I decided to take actions to change it!  First, I stopped looking in the mirror. Eventually, I could look in the mirror without saying anything. Then….
One day I was in a 7/11 when I saw a beautiful yellow rose.
My true self, said, "I should buy this rose for myself."
Then my frightened self, said, "It's $3.50, that is too much."
My true self, said, "I would buy it for someone else," so, I purchased the rose, and I took it home.  I held it up close to my face as I looked in the mirror and said, "Debbie, I love you just the way you are." I continued to do this every day, multiple times a day, for months until I finally believed it.
Click Here To Watch the Full Talk, Accepting LIfe's Challenges: Tools to Overcome Challenges 
I highly recommend the book, Mirror Work, by Louise Hay. Mirror work has long been Louise Hay's signature method for cultivating a deeper relationship with yourself and others, and leading a rich and meaningful life. Now, in Mirror Work, she shows how in just 21 days, you can master this simple but powerful practice as an ongoing support for positive transformation and self-care.