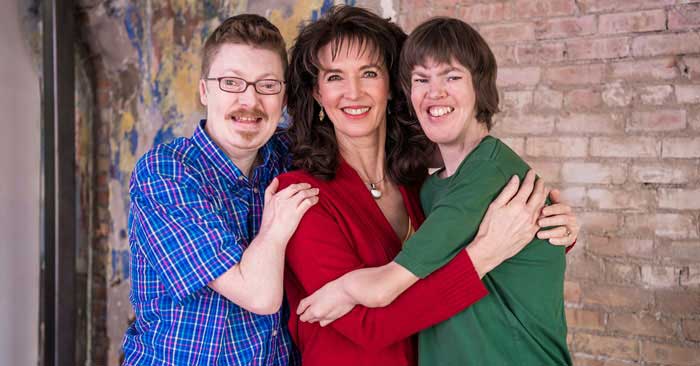 Do you struggle with parenting sometimes? I think most parents do. Parenting can be challenging even at its best. When you know how to overcome challenges in general, this helps you be a better parent as well. In my talk, "Overcoming Challenges Brings Better Parenting," I share steps you can take and tools you can use which can help you when parenting.
Steps and Tools to Help Accept and Overcome Challenges which Brings Better Parenting
What You Resist Will Persist
One topic I discuss is the saying, What you resist will persist, and what this means in the context of overcoming challenges.
When you resist your challenges in life, you feel frustration, depression, anger, resentment, and denial. These states of mind cause emotional paralysis, preventing efficient handling of difficulties.
Feeling these types of feelings also block your ability to feel joy. Whereas, accepting your challenges brings peace, solutions, happiness, and success. How do you accept our challenges instead of resisting them?
Sharing Stories of Overcoming Challenges Helps You In Overcoming Yours
In my talk, I share stories which show examples of accepting and overcoming challenges, such as single parenting two children with multiple disabilities, overcoming divorce, poverty, depression, and bulimia. Currently, I am overcoming challenges from having multiple sclerosis.
We all face challenges. Hearing how other people overcome their challenges gives us ideas and tools which help us in overcoming our difficulties.
Memoir: Eight Fingers and Eight Toes: Accepting Life's Challenges
I wrote and published my story in the book, Eight Fingers and Eight Toes: Accepting Life's Challenges. My story shows how I overcame overcoming challenges while single parenting two children with disabilities. Also, I share the skills I learned to accept and overcome challenges which resulted in better parenting.
I recorded this video during a talk I delivered at the Successful Mothering Convention, held during the What a Woman Wants show at the South Towne Expo, in Sandy, Utah. Following is a description of my talk.  The title of my talk is,  Accepting Challenges Brings Better Parenting.
"Accepting Challenges Brings Better Parenting" with Debbie Jorde
Learn more about overcoming challenges:
3 Great Ways to Accept and Overcome Challenges
 Recommended reading:
Overcoming Two of Parenting's Greatest Challenges