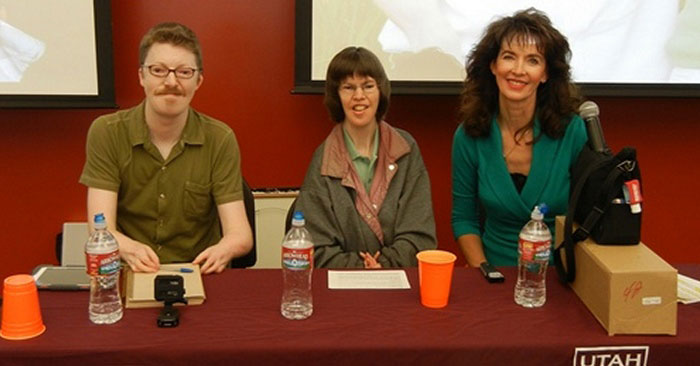 Do you or someone you know have disabilities? Could you use help paying your medical bills, getting an education, or getting a job? You may need help. However, you may not know where to find help. Our family has people who have disabilities and receives support, and we are here to answer your question, "How can the government help families with disabilities?" Find some answers as we share our story
First of all, both of my children, Heather and Logan Madsen, were born with two rare diseases, Miller syndrome, which causes hearing loss, visible disabilities and other problems, and a separate lung disease called primary ciliary dyskinesia, PCD.  Also, they both have autism.
Because we have disabilities, we need help with the challenges that having these disabilities creates. However, help isn't always easy to find.
How Can the Government Help Families with Disabilities?
Our government provides support for people and families who have disabilities. Our family has received assistance from both the State and Federal Government with healthcare, education, and job training.
The government assistance I received as a single working mother of two disabled children helped our family tremendously, and now both of my mine receive help as disabled adults. This assistance helps them be as independent as possible and therefore more fulfilled people.
We like to give back by speaking publically to these government agencies who have so generously provided help in learning about and applying for the benefits which are available.
Our Government Helps Families With Disabilities Many Areas
The list below names just a few of the areas where the government can assist families dealing with disabilities
Medicaid: Health Insurance for people having disabilities.
Financial help for low-income families who have disabilities.
Financial support for people with disabilities to gain and education.
Programs to help people with disabilities gain employment or self-employment.
Caseworkers at the Utah Rehabilitation Association Help
Caseworkers are individuals who work at many government agencies to help individuals apply for government benefits, and most importantly, they can direct you to the organization that can help your specific needs. They work long and hard to provide this help while often receiving little thanks.
We welcomed the invitation to speak to the caseworkers who work at Utah Rehabilitation services because a lot of their clients are people who have disabilities and we want to help.
We gave a talk at the Utah Rehabilitation Association Conference in 2015, sharing stories about how our lives are changed for the better because we receive help from their agency. Also, we thanked the caseworkers for their part in helping our family and thousands of other people.
Caseworkers commented saying they are inspired due to hearing our family speak, and also feel strongly motivated to continue helping other families gain access to government help.
Sharing Challenges and Appreciating Help
Each of us shared many of the challenges we have overcome and are currently facing. We also talked about how the government benefits we receive have contributed to making their lives worth living.
We also added personal experiences they have had while applying for, and receiving government benefits. The government has many programs that help families. Following are a few programs we talked about that help our family:
 Medicaid and Medicare
 SSI, Supplemental Security Income
 Section 8 housing
 SSDI, Personal Account for Self-Sufficiency
Previously, we spoke to 300 caseworkers at the Department of Workforce Services (DWS).
Our Family Speaking to Caseworkers
In this Video We are Answering the Caseworkers Questions:
Find Government Help at Benefits.gov