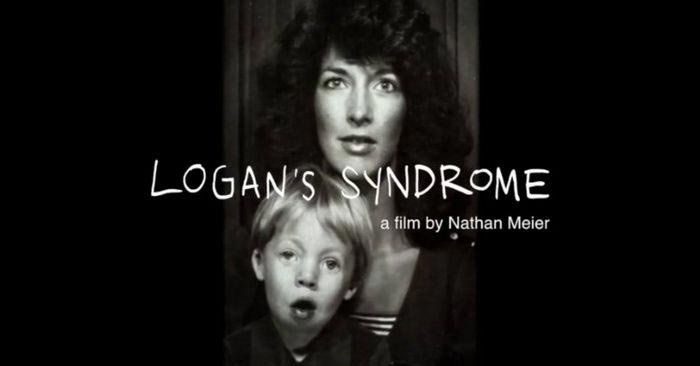 We all have dreams. Experiencing them when they come true can seem surreal. This is certainly the case for Logan Madsen, his sister Heather and me because our dream is now a reality! You can now go to Amazon to stream or buy the DVD  for LOGAN'S SYNDROME.  This award-winning documentary, features Logan, his life, and his art. You can also buy Logan's Syndrome at other venues at the links below.
This inspiring film chronicles how Logan overcomes his challenges through painting. Changing peoples lives in a positive way has been his dream for over 20 years. He's been telling his story to thousands of people through speaking publically for the past two decades. Logan's spoken to over two thousand Medical students. He's given talks to the Department of Workforce Service employees, as well as children in schools. He's also spoken publically to the general population at local libraries. Now, he is telling his story in a movie!
Buy the DVD for LOGAN'S SYNDROME, Award-Winning Documentary
LOGAN'S SYNDROME is available for you to purchase on Amazon. BUY the DVD, or STREAM from Amazon Prime.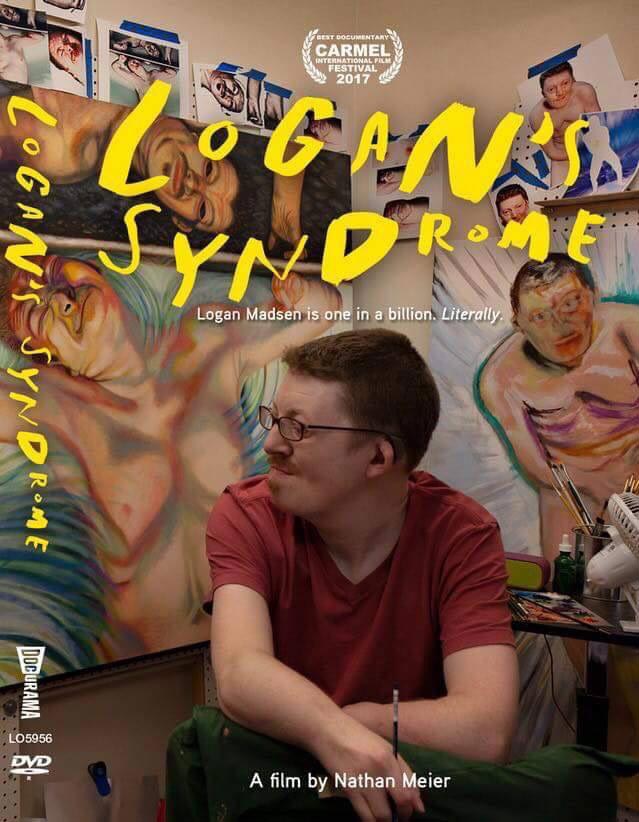 Buy LOGAN'S SYNDROME to STREAM
LOGAN'S SYNDROME is available for streaming on at the venues below:
Watch the Trailer for LOGAN'S SYNDROME
Reviews of LOGAN'S SYNDROME Documentary
Here are a few reviews of LOGAN'S SYNDROME. Stay tuned for more!
Movie Maker Magazine
"That rare documentary that not only allows the viewer to empathize and learn from a sensitive portrayal of its subject but also empowers that subject by allowing him to describe his world in a disarmingly unabashed light. By navigating the subject's world with him in such a raw, real way, Logan's Syndrome shows us that the only victims are those who underestimate the resiliency of the human spirit" ~MovieMaker Magazine
Editor/Cinematographer/Producer, Jeffrey Scott Gould
This film affected me!
As a documentary filmmaker, and someone who knows Logan's story, I was still left mesmerized that a family could be faced with so many adversities and still persevere. Logan's sister Heather, who also suffers from Miller's Syndrome, autism, and lung disease, reached out to me a few years ago when I directed an awareness film on misophonia, a sound sensitivity disorder, because she and their mother wanted to learn more about, yet another one of Logan's struggles. I also communicated with Logan on social media, but I still wasn't prepared for what I saw in this documentary.
This film shows how important it is to see how people who are afflicted with diseases, birth defects, disorders, etc… actually navigate through their lives. We all have bad days, or think we lead challenging lives, but it's important to put it in perspective. Debbie Jorde, Logan and Heather's mother, is an inspiration in and of herself, but add to it that she raised two children (2 of the 30 people in the world) practically single-handedly, and she suddenly is Super Woman in my eyes.
I love how real Logan's Syndrome is, you almost feel like you're living Logan's life along side of him, including showering, and going to the bathroom…things we all take for granted. He has a great relationship with his mother and sister, which I found comforting…then there's their father who I was not as fond of, but I applaud his candor. ~JSG
Dr. Lynn Jorde, PhD.
"This film is not just another documentary. It provides a frank, behind-the-scenes look at a young man who has disabilities but he is much more than his disabilities. It shows how Logan Madsen has taken advantage of his physical differences to give his visual art a perspective that few others could even imagine, much less equal. At times his story is brutal in its honesty, but this only prepares the viewer for an uplifting message of perseverance and hope. There are many lessons here for health-care providers, and for all who care about their fellow human beings." ~ Dr. Lynn Jorde, PhD,
Mark and Kathy Miller Presidential Endowed Chair of the Department of Human Genetics at the University of Utah School of Medicine
Executive director of the Utah Genome Project.
Victoria Davidson, University of Utah
"It's not often that you can "walk in the shoes" of someone who has had a life experience so different from yours. Logan's Syndrome tells the incredible story of a young man's experience living with a genetically-caused and severe disability. It is amazing to see how he has been able to really create and live a full and productive life, including an amazing talent in the visual arts. But, we are also shown a raw and emotional story from Logan and his family, and that it has not been an easy path by anyone's definition. This film has had a powerful impact on me." ~Victoria Davidson
Senior Director of Advancement at the University of Utah Health Sciences
Julie Kiefer, Ph.D. University of Utah
"Logan's Syndrome was very well done, and as someone who communicates stories of our patients and science, it was important to watch. It is all too easy to think we have someone's story figured out based on the bits and pieces of information we collect, when clearly we haven't an inkling of what that person's life is really like. It is a reminder for me to dig a little deeper, incorporate nuance, and find out what the subject of the story would like to portray. You have a strong and beautiful family." ~Julie Kiefer, Ph.D.
Manager, Science Communications, University of Utah Health Sciences
Kathie Miller, Mark and Kathie Miller Foundation
In LOGAN'S SYNDROME, we walk in Logan's shoes – a journey of courage, persistence, love, frustration and sadness. Logan shares his most personal thoughts as he's struggled to find hope, success and solace. Superb!~Kathie
View and Buy Logan Madsen Fine Art
Please visit Logan's website where you can learn more about him, as well as view and buy his art!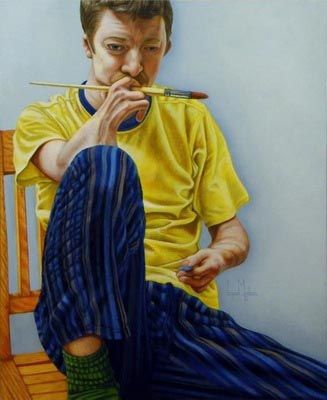 More information about Logan and his art:
Logan and his Family In the News