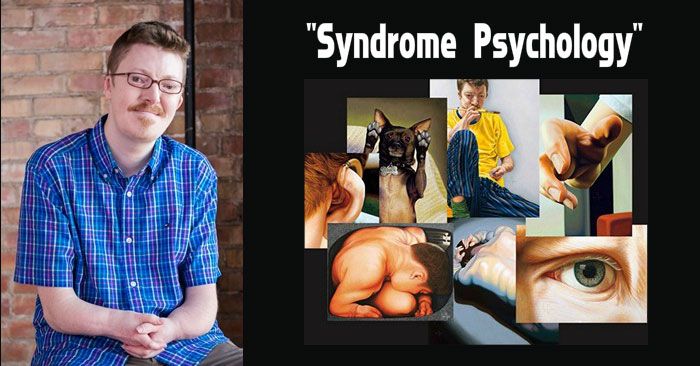 When was the last time you felt inspired by someone overcoming challenges through doing art? I remember when I saw a man painting with his mouth because he didn't have arms. I'll never forget him, his art, or how inspired I felt after meeting him. This is how people feel when they meet Logan Madsen and view his art. Watching him overcome significant challenges, people are inspired to overcome their own hardships.
Logan painted a fascinating collection of art he calls, Syndrome Psychology. With this collection of paintings, he expresses and explores his disabilities on canvas. This provocative exhibit shows examples of what he does to overcome life challenges by painting and also gives the viewer permission to stare at his physical differences caused by having the rare disease, Miller syndrome.
Art Access Gallery hosted Logan's Syndrome Psychology exhibit and opening night was a huge success!
Also, this gallery hosted Logan's first art exhibit called, Nature's in the Details.
Learn to Accept and Overcome Life Challenges
Logan's Syndrome Documentary
During the opening night of the exhibit, Logan's Syndrome documentary producers, Nathan Meier, and Brian O'Hare, documented the event by filming and recording all the happenings. The night was exciting!
While filming the documentary, Logan and Nathan filmed segments of Logan's life over the span of ten years, while Logan was facing, accepting, and overcoming challenges. They also documented Logan painting and preparing for his Syndrome Psychology exhibit.
The documentary shows Logan, up close and personal, as he moves through his day to day life learning to accept and overcome challenges through painting. Also portrayed in the film is Logan's sister, Heather, who has the same disabilities. She writes poetry, prose, social media posts, and talks. Writing helps her to overcome her challenges.
In addition to these details, Logan's dad, Terry, and I narrate during part of the film, giving the viewer the background of Logan's family.
Logan's Syndrome will premiere at the Carmel International Film Festival Oct 20, 2017. 
View the video of Logan's full exhibit at Art Access Gallery. 
Get a closer look at Logan's Syndrome Psychology paintings here.
Click here to view Good4Utah news story video about Logan Madsen
We would love to hear from you in the comments below!
For more information about Logan's Syndrome documentary, other news updates, and current articles, please subscribe to our website.
Visit Logan's Website: https://www.loganmadsenfineart.com/