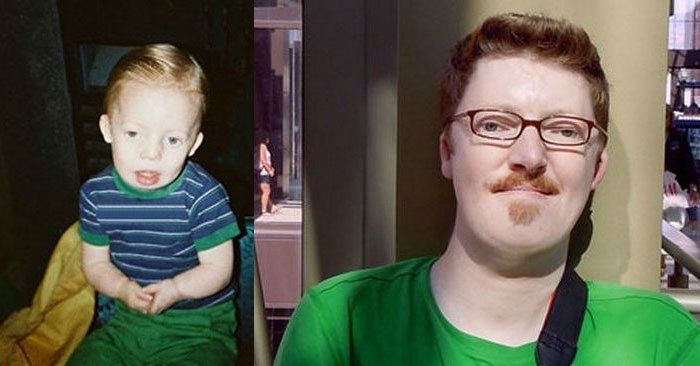 Accepting and overcoming challenges in life can be a day to day struggle for some people. When you're facing hardships in your life, do you wonder how other people accept and overcome challenges?
Have you asked yourself, "How do they face life every day with so many challenges?"
Have you wished you could learn something from them that might help you accept and overcome your challenges more easily?
Disabled Autistic Man Accepting and Overcoming Challenges
The new documentary, Logan's Syndrome, chronicles Logan Madsen and his journey of accepting and overcoming challenges throughout his life as an artist with disabilities. In addition, the background story surrounding his family is portrayed in the film.
Good4Utah News Video: "Artist, Logan Madsen Making Documentary, Logan's Syndrome, About the Rare Miller Syndrome."
Logan paints autobiographical self-portraits and other subject matter. Using his talents as an artist to create beautiful paintings helps him overcome his disabilities caused by rare Miller syndrome, lung disease, and also, autism.
Through his self-portraits, Logan expresses what it means to be born different and also portray some of the challenges he faces. Logan paintings in an exhibit called, Syndrome Psychology, at Art Access Gallery in SLC, UT in 2015.
Logan's art explores his physical differences and his emotional challenges. He paints what he feels, and his art communicates what life is like to be him.  View the Paintings
Also, displayed Logan's art in other exhibits at the same gallery as well. In 2006 Logan's subjects were close up views of flowers showing vivid detail and color.
SlideShow Displaying Logan's Stunning Flower Paintings
Documentary of Logan's Journey Through Accepting and Overcoming Challenges with Disabilities and Autism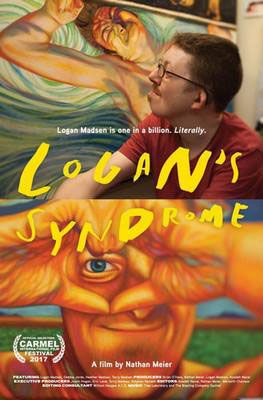 Logan's childhood friend Nathan Meier, a Los Angeles filmmaker, has been filming Logan's Syndrome documentary for over a decade. Nathan, along with producer, Brian Ohare, worked together on this documentary, which portrays glimpses into Logan's life and shows how Logan accepts and overcomes his challenges through creating stunning art. Logan was filmed in this documentary because he wants to help people. The documentary will show in 2017.
Logan's sister, Heather, was also born with rare  Miller syndrome. They are two people of only 30 in the world who have this rare genetic disease. Also, Logan has a severe hearing loss from having, Miller syndrome, as well as, autism, anxiety and chronic pain.  Logan's daily challenges, alongside the beauty in his art, create a rather remarkable contrast.
Inspiration for Accepting and Overcoming Challenges
Learning about people who are overcoming difficult challenges in their lives inspire many people. When you're facing a challenging time in your life, you can think about Logan or someone whose story has touched us. You can say to ourselves, "If they can "do it, so can I!"
Good4Utah News interviewed Logan about his documentary Logan's Syndrome and also his art exhibit Syndrome Psychology . Click here.
Watch LOGAN'S SYNDROME Documentary Trailer!

More information…
Logan's Syndrome Documentary