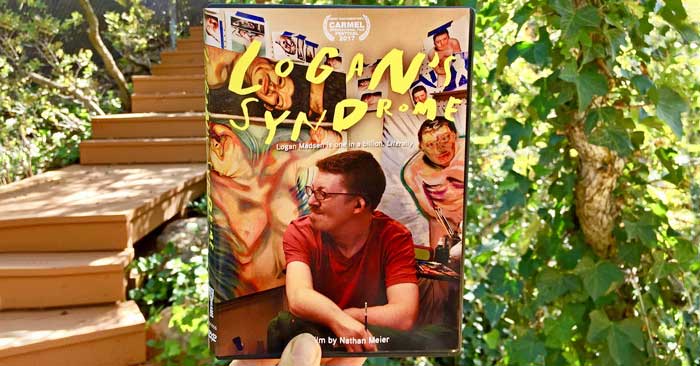 How do you find a good documentary, movie, book or product? I often read reviews. Reading reviews can help you make decisions about purchasing an item and also to decide if you want to spend your time watching, reading, or using the item. Many people have written reviews of LOGAN'S SYNDROME, an award-winning documentary since it's release. This film is changing lives! We love reading all of the feedback. We appreciate the time and effort people take to write about their reactions and we're also looking forward to receiving more.
Some people have been sending us their reactions, comments, and thoughts directly. Also, people are submitting reviews on Amazon and Facebook and other social media.  A few reviewers even included photos they took when they received their DVD, so along with the reviews, I'm sharing a few photos with you, too.
We're sharing these reviews so you can access several in one place. We hope these reviews inspire you to watch LOGAN'S SYNDROME. This film will have a positive influence on you and in your life. We hope you will share your comments on Amazon or the venue where you watched the film, and of course, with us!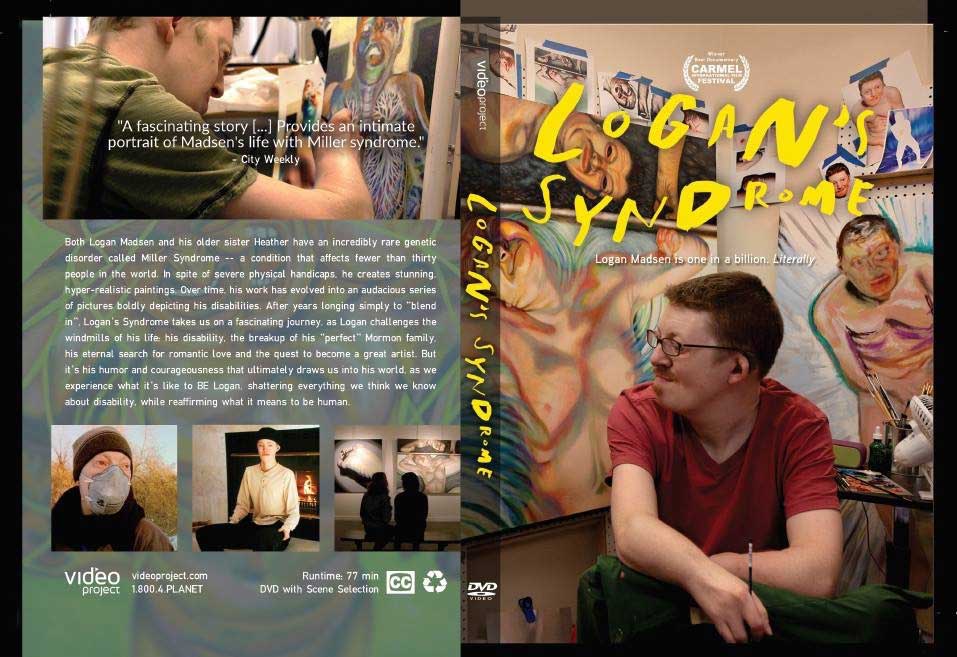 Reviews of LOGAN'S SYNDROME
Below, I've collected a few of the film's reviews and organized them into groups by categories. I hope you enjoy reading them!
Reviews from Amazon
"Logan's Syndrome' is an exceptionally well-crafted and emotionally honest film portrait of artist Logan Madsen. This is a film worth engaging for its tender, yet succinct and sensible nature. Neither Hallmark-movie nor dreary 'talking head' documentary, the viewer is asked to examine life through their own lens, how we tend to judge others or at least misunderstand them. There's no agenda in Logan's Syndrome but to learn about a man making his way through life, albeit on a different path than most of us will ever know. You'll come away not with pity or frustration, but a certain hopefulness that even through suffering, life is a magnificent gift. Logan has already produced an impressive body of work and I believe his legacy will continue for future generations. This film stands as a pillar to direct us to an exceptional artist, special needs or not." ~L.L., Amazon Reviewer
More Amazon Reviews of LOGAN'S SYNDROME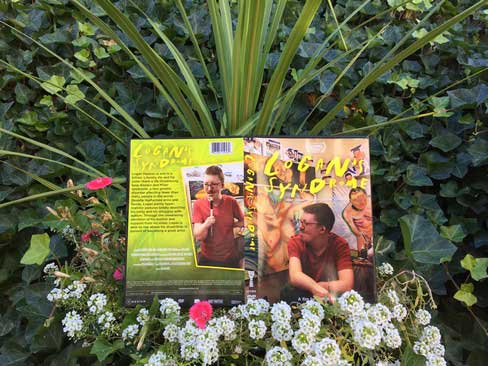 "This film is really terrific. It offers an unflinching view of some incredibly difficult challenges that Logan and his family have faced. And continue to face, day by day. Minute by minute. It is raw, funny, always truthful. It made me think about my own life, my own challenges, my incredibly GOOD fortune. But it also helped me rethink what is truly important in life. And what is not. In the end, it is a story about hope. About finding happiness. I think about this film, Logan, his family… all the time. Truly, this film could change your life." ~S. Corey, Amazon Reviewer
"This is an inspirational and thought provoking film about overcoming obstacles and pursuing your passions. It follows the life of a fine artist who has created stunning and beautiful works while fighting many difficult personal, mental, and physical battles. This film will make you look at yourself and your own dreams in a new ways. Truly inspirational and motivational. I will watch it again, there are so many powerful takeaways and lessons to be learned." ~R.Block, Amazon Reviewer
Reviews by Movie Venues
"That rare documentary that not only allows the viewer to empathize and learn from a sensitive portrayal of its subject but also empowers that subject by allowing him to describe his world in a disarmingly unabashed light. By navigating the subject's world with him in such a raw, real way, Logan's Syndrome shows us that the only victims are those who underestimate the resiliency of the human spirit" ~MovieMaker Magazine
"LOGAN'S SYNDROME left me mesmerized! I'm so glad I watched it. I will recommend it to others."  ~Jeffry Scott Gould, Producer/Director/Cinematographer/Editor at Action Media Productions
Reviews of LOGAN'S SYNDROME from Counselors/Coaches/Mentors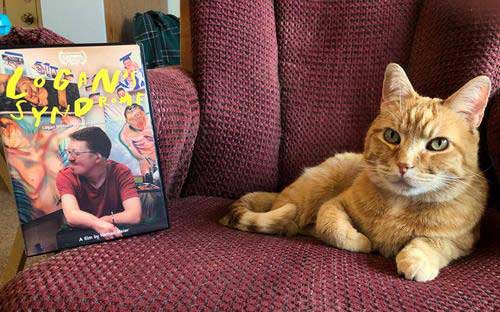 "I'm in love with the family in LOGAN'S SYNDROME and their authenticity. I watched LOGAN'S SYNDROME for my third time. Each time I watch it I am even more fascinated and drawn into the lives of the people on the screen. I feel like the movie really captures the magical essence of what's been created with three strong people overcoming challenges." ~ Shelli Lether, Life Coach
"Fantastic. It is so unflaggingly honest. BOTH Logan and Heather inspire me boundlessly. Honestly, it boggles my mind how consistently incredible.Truly, I was riveted, start to finish. ~Steve Coray, Employment Counselor at DWS, Trainer, Mentor, Coach
Reviews from Viewers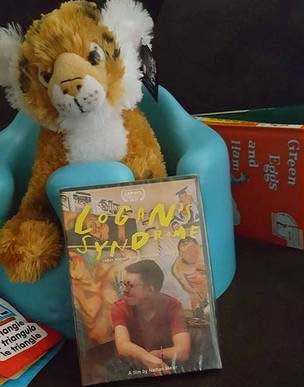 "I just finished watching LOGAN'S SYNDROME. Stunning. Brilliant. Raw and real. Painful and beautiful. Unlike any documentary I've ever seen. The movie pulled me in from the start and never let me go. I left my world for its duration and entered Logan's world and your world and Heather's world in a way I never have before. It spoke truth because all of you, including Terry, were willing to be so candid, honest and revealing. The impact you have made on me is profound." ~Kathy Newton, LOGAN'S SYNDROME Viewer
"Riveting, honest, painful, bold, redemptive.
I appreciate the opportunity to peer into your own fascinating soul.
I admire your utter bravery and your willingness to share your journey.
Many others – people with both mental and physical disabilities, people on the autism spectrum, people who live with chronic pain, people who suffer with depression who are legion, people who have struggled with addictions, and let's not forget all the struggling artists out there. Also the entire medical community and healing arts community – all of these academics and professionals can surely benefit from hearing your story.
I appreciate that you are living your life consciously and with great intention." ~
– Joanie Cornelius, LOGAN'S SYNDROME Viewer
Reviews of LOGAN'S SYNDROME from People in Medical Genetics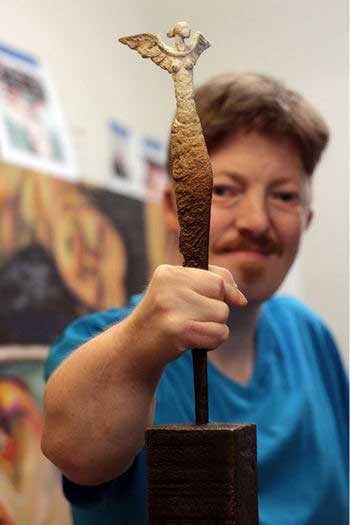 "This film is not just another documentary. It provides a frank, behind-the-scenes look at a young man who has disabilities but he is much more than his disabilities. It shows how Logan Madsen has taken advantage of his physical differences to give his visual art a perspective that few others could even imagine, much less equal. At times his story is brutal in its honesty, but this only prepares the viewer for an uplifting message of perseverance and hope. There are many lessons here for health-care providers, and for all who care about their fellow human beings." ~ Dr. Lynn Jorde, Ph.D.,
Mark and Kathy Miller Presidential Endowed Chair of the Department of Human Genetics at the University of Utah School of Medicine
Executive director of the Utah Genome Project.
"It's not often that you can "walk in the shoes" of someone who has had a life experience so different from yours. Logan's Syndrome tells the incredible story of a young man's experience living with a genetically-caused and severe disability. It is amazing to see how he has been able to really create and live a full and productive life, including an amazing talent in the visual arts. But, we are also shown a raw and emotional story from Logan and his family, and that it has not been an easy path by anyone's definition. This film has had a powerful impact on me." ~Victoria Davidson,
Senior Director of Advancement at the University of Utah Health Sciences
Reviews from Viewers Working in Clinics and Research
"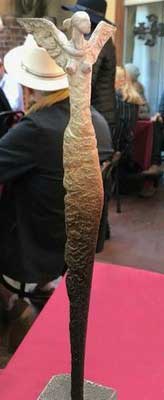 What a great insight into the day to day life of living with Miller Syndrome. Logan is very open about his thoughts and feelings about the things he deals with daily. His mother, Debbie, is also very upfront with how she felt when Logan was born to how life is now. The whole family has really gone through a lot, and has been so positive throughout." ~Nancy Kitt,
Radiologic Technologist at Shriners Hospitals for Children
"Logan's Syndrome was very well done, and as someone who communicates stories of our patients and science, it was important to watch. It is all too easy to think we have someone's story figured out based on the bits and pieces of information we collect when clearly we haven't an inkling of what that person's life is really like. It is a reminder for me to dig a little deeper, incorporate nuance, and find out what the subject of the story would like to portray. You have a strong and beautiful family." ~Julie Kiefer, Ph.D.,
Manager, Science Communications, University of Utah Health Sciences
Reviews of LOGAN'S SYNDROME by Non-Profit Organization
"In Logan's Syndrome, we walk in Logan's shoes — a journey of courage, persistence, love frustrations and sadness. Logan shares his most personal thoughts as he's struggled to find hope, success and solace. Superb!"~ Kathie Miller,
Mark and Kathie Miller Foundation
LOGAN'S SYNDROME Received Best Documentary Award and a Trophy
The Carmel International Film Festival, 2017, awarded LOGAN'S SYNDROME the best documentary trophy. This is a photo of the text on the bottom of the trophy. To read more about our family's experiences in Carmel click here.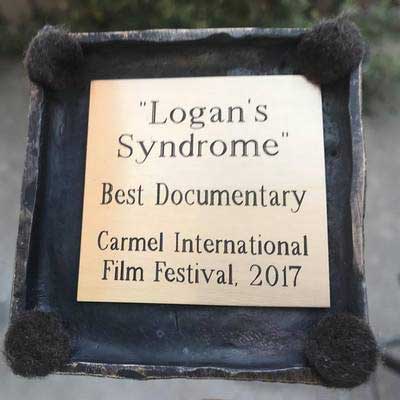 Be sure to read more reviews on Amazon where you can also stream the film for $4.99 or purchase the DVD.
More links to Logan's Syndrome iTunes Vudu GooglePlay/YouTube Xbox/Microsoft
Educational Distributor: Video Project
We're looking forward to your watching LOGAN'S SYNDROME, and we will appreciate and love reading your review!
Instructions on How to Leave an Amazon Review
Writing an Amazon review is easy! First, you must have spent a minimum of $50 during the past 12 months to leave a review an Amazon. If you meet this requirement follow these steps
Sign into your Amazon Account.
Click on the search bar with the magnifying glass.
Type in LOGAN'S SYNDROME DVD
Find the stars under the title LOGAN'S SYNDROME.
Click on REVIEWS to the right of the stars.
Find, "Share your thoughts with other customers" to the right of the stars and bars graph.
Click on "Write a customer review" button.
Fill in the stars as part one of the review.
Write your review.
THANK YOU SO MUCH!
Read a Synopsis and watch the trailer for LOGAN'S SYNDROME